If you live for awakening all beings to the Dharma,
interstingly you will start to be dwelled by the Great Spirit of the universe.
And what happens is that you will be in the state of peace.
As a result ,   such peacefull wind  blows from your exsitance,
and  automaticly will start  transform others.
Interpretation of  this part of Amitayus sutra
as above and……
(Prime Dharma Talk for the fortune development)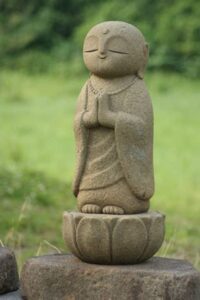 Listen on the PodCast:
(Amazon Music/Apple Podcast/Spotify)
Click here  https://anchor.fm/flame-of-hope-podcast